3×3 Basketball is one of the fastest-growing and most electric sports in the world.
The growing popularity of 3×3 convinced the International Olympic Committee to add the sport to the Tokyo games for the first time in Olympic history.
The video above shows how 3×3 is a vastly different game from traditional 5-on-5 and the 3×3 style primarily played in America.
In an interview of USA Women's 3×3 player Allisha Gray by FiveThirtyEight, she states that 3×3 is more physical than traditional 5-on-5 basketball. "There's a physicality to the game; you can body people more and be more aggressive than the traditional 5-on-5. You can get away with a lot more fouls."
The fast pace and physical play should be a breath of fresh air to traditional basketball fans who have seen foul-baiting and foul reviews dominate the game in America.
Overall, 3×3 is a hoopers game. Every player needs to handle the rock, shoot the ball well, defend, rebound, cut, pass, etc.
3×3 is here to stay, and I hope the game grows so much in America that sanctioned leagues appear all across the country.
Team USA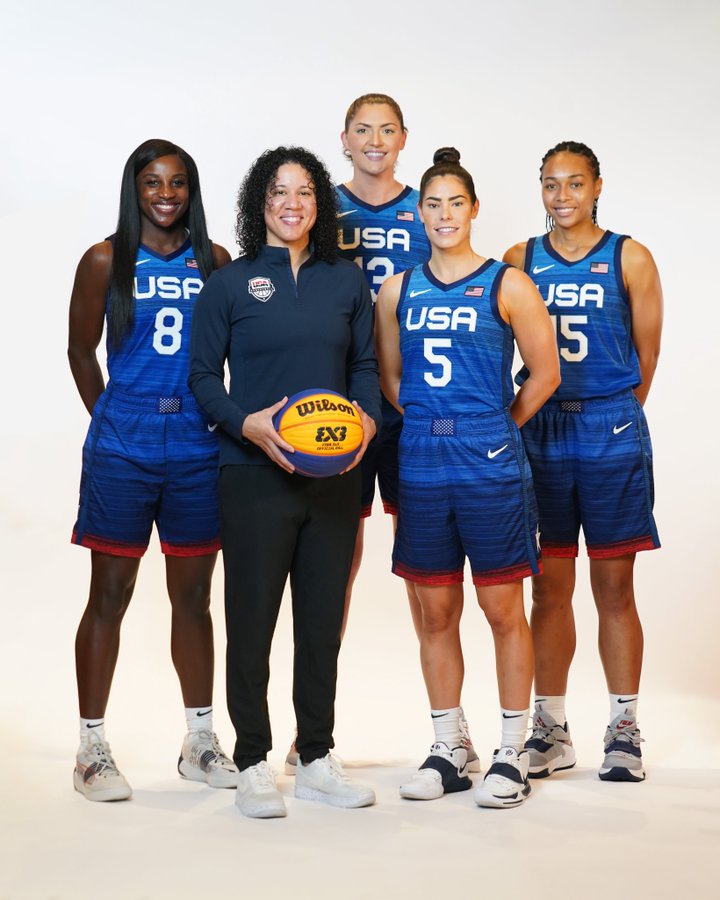 The USA Women's 3×3 team is working to bring home the gold in 2021. The four WNBA hoopers led by Duke women's basketball coach and Alexandria, Virginia native Kara Lawson bring unique talents to form a competitive side for international competition.
Team USA includes Las Vegas Aces guards Kelsey Plum and Jackie Young, Dallas Wings guard Allisha Gray, and Chicago Sky center, Stefanie Dolson.

Katie Lou Samuelson of the Seattle Storm was initially on the squad but will miss the Olympics due to health and safety protocols.
After going 6-0 in Olympic qualifying, Team USA looks like a threat to take home the gold, even without Samuelson. The guards on the team are incredible with the ball in their hands, and Dolson is a physical bruiser in the paint.
Kelsey Plum looks like she hasn't missed a beat in her comeback from an Achilles injury and the scoring prowess she showed during her time at the University of Washington is on another level since she's been a pro.

I'm excited to see this team bring back the first USA gold medal in 3×3 basketball.

To keep track of the games, here is a link to the USAB3x3 Olympic schedule.

Note: The USA Men's 3×3 team did not qualify for the Tokyo Olympics.